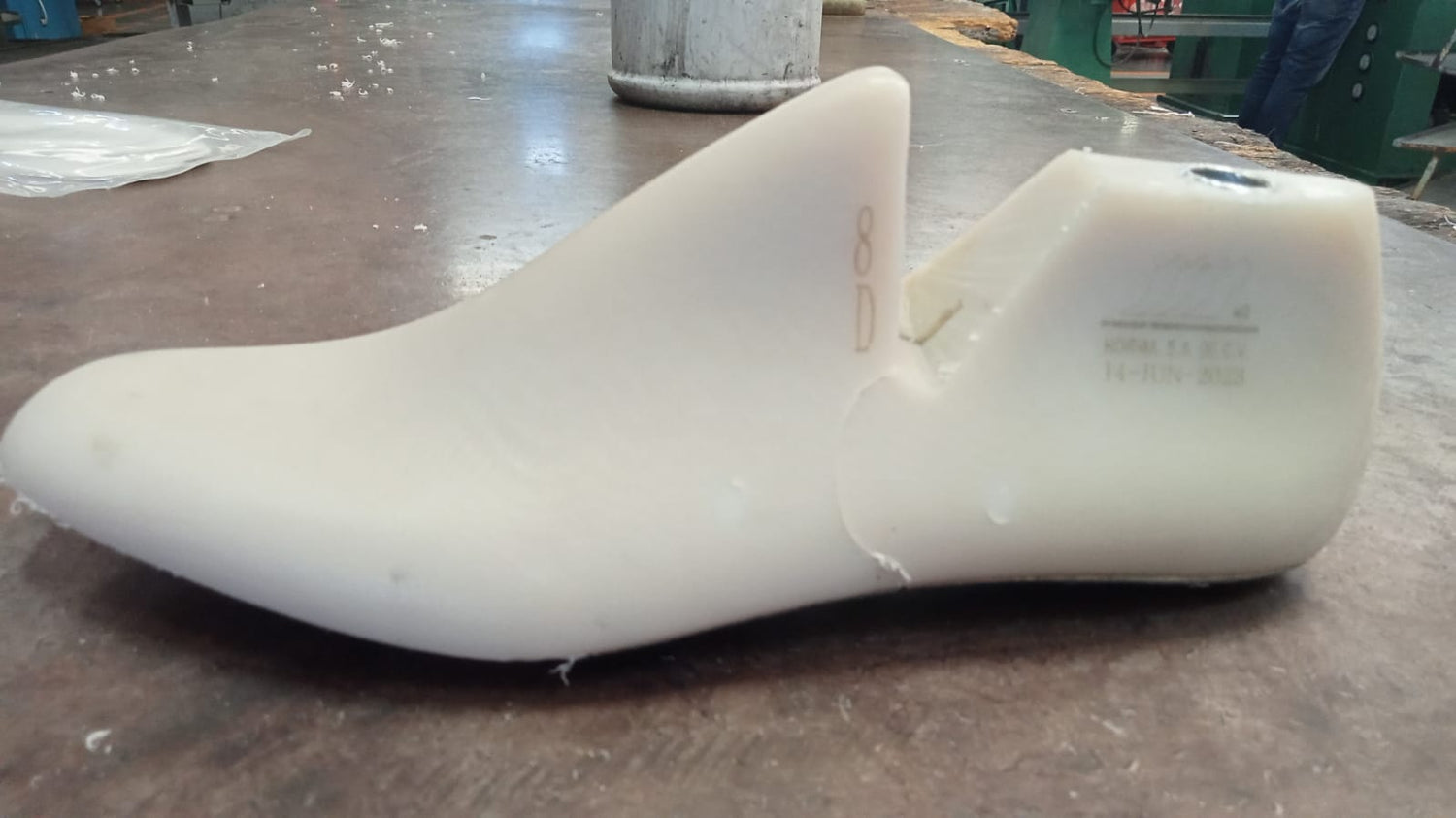 Last #11/18 Love for my Son
The last was appropriately named after my son Daniel in honor of his Birthday! He is a special human being in my life and I love him deeply! I had the 11/18/2020 engraved on each last to ensure we make your pairs with extra love and attention! The kind I aim to give him!
Enough about my love for my son…
The 11/18 Last has an elegant toe shape- a little more narrow appearance than the traditional almond shape toe box. It quickly widens out through the ball of the foot, resting comfortably. It has an average instep volume for someone who is a D width and we would recommend sizing up .5 if you are in between sizes or have a high volume foot. The 11/18 Last also provides arch support and a gentle grip along the heel, providing stability and mobility to move about your day comfortably.

We recommend TTS (True to Size). If you are in between sizes or have a wider foot please size .5 up.
If you have a high volume foot please size up a full size or reach out for advice christiandanielboots@gmail.com 
Shop Fernando Chelsea
The Perfect Fit, Everytime.
If you ever bought the wrong size shoes, you are not alone. A last is a boot mold used to shape the boot while its being constructed. If you ever felt like the boot was too tight in the toes or across the ball of your foot, chances are you bought shoes with the wrong last for your foot.
Buying footwear online is always a challenge. When we talk to people online or over email, our number one priority is making sure we have all the necessary information at our disposal to help get you in the correct size.That's why Christian Daniel has partnered with Grayle, a community-based platform that helps you find shoes that fit. We encourage you to join the community and share as much information as possible about the shoes you own. Once you've registered, our team can reference your sizing information via your Grayle username - be sure to include it when you contact us. Register for Grayle here.